Art & Age
February 22, 2011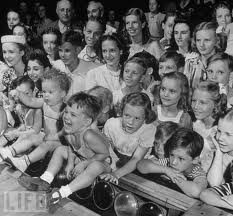 The way in which different arts events attract audiences of different age demographics occasionally strikes me as odd. It's no surprise that a gig at a club featuring several DJs, a couple of live bands, live painting displays, breakdancing demonstrations and video projections will skew younger, age-wise, than a recital of 19th century German lieder at a concert hall.

But why should it be, for instance, that classical and contemporary dance performances as a whole should attract more diverse audiences including droves of younger people than classical and contemporary music events?

The reasons seem obscure to me, and yet time and time again, I find this to be the case. Is it that more young people dance than play musical instruments? I doubt it. Is dance a more approachable art form than classical music? Again, I don't think so. Or is it that dance shows are more visually stimulating than concerts? This could be a reason, I guess, though it seems slightly superficial.

I wonder also whether dance organizations just market themselves to younger people more actively than their music counterparts.

The composer John Adams has said that it doesn't matter that classical music attracts an older crowd. He thinks that classical music organizations should embrace this fact rather than constantly chafe against it and spend all of their marketing budgets on dreaming up ideas to bring in more people in their 20s and 30s.

I kind of see what Adams is saying. There's no intrinsic reason why an art form has to have a broad-based appeal, except that the bigger and more diverse audiences an organization can attract, the more likely it is to stay afloat.

Figuring out what it is about certain art forms that makes them attract a broader scope of attendee may be a good way to help arts organizations that typically attract a narrower range build audiences.