Annual Theatre Surprise
January 12, 2011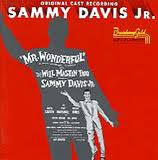 I serve on the panel for an annual theatre award here in the Bay Area -- the Will Glickman Prize -- which honors the best play to have received its world premiere in a Bay Area theatre in the previous year. The award, the most prestigious local accolade for drama, is named for the playwright Will Glickman, a frequent collaborator of Joseph Stein's on Broadway shows like Mr. Wonderful and Plain and Fancy.

I've been a panelist for the last five years and every year, the process of selecting candidates for my shortlist has been a matter of dread, quickly turned into gratification.

Without fail, when January rolls around, I think to myself that I can barely recall a single new play worthy of being selected. But then, as soon as the panel chairperson sends around a list of all the world premieres that happened in the Bay Area between the previous January and December (as he did yesterday), things quickly change.

Perusing the list invariably brings back happy memories of a bunch of shows and my shortlist of five plays is never hard to fill. I write down my top plays and wonder why I managed to get myself so worked up about the lack of suitable candidates.

Now comes the fun stuff: meeting with the other panelists to haggle over our selections and come up with a winner.