Tribute
November 17, 2010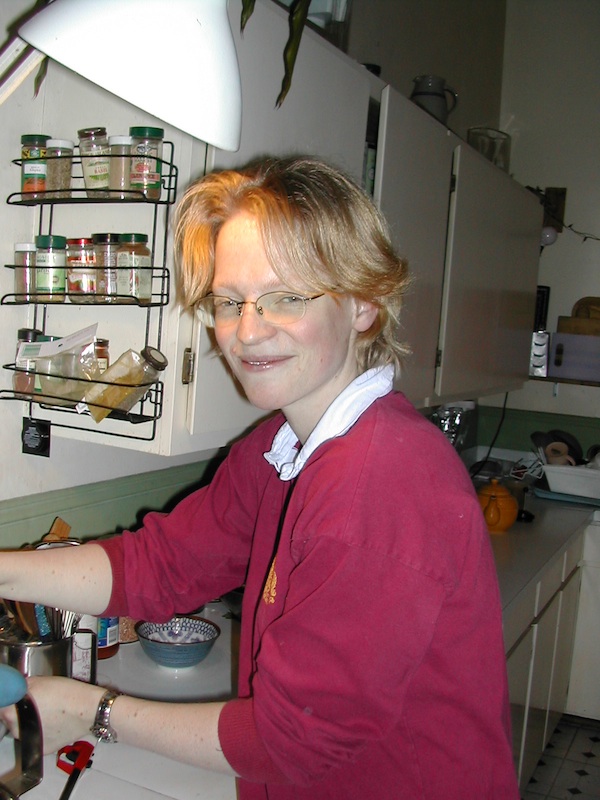 When ArtsJournal, the online publication to which I syndicate my blog, publishes memorial pieces or formal obituaries, they're usually of household names or at least leading figures in the world of the arts. This morning, however, I'd like to pay homage to an amazing choreographer, beautiful dancer, deep thinker and dear friend, Niki Pollard, who passed away on Monday following a nearly five-year battle against cancer. She was 37 years old.

Niki and I attended university together in the mid-1990s in England. We both read English literature and bonded over dance. Following graduation, I spent much of my early 20s rampaging around London with Niki. It was Niki who took me to see a lot of the great UK dance companies for the first time such as the London Contemporary Dance Theatre and Ballet Rambert. I also enjoyed doing contact improvisation classes with Niki in the west end and being a body whenever her choreographic inspiration took hold -- she enjoyed making up dance sequences on the living room carpets of friends' homes around town.

Inn addition to being deeply connected to her body and soul, Niki also had a mind to be reckoned with: She earned a double first class degree in English literature from Corpus Christi College Cambridge and went on to win an extremely competitive humanities board grant to undertake and earn Masters and PhD degrees in dance. Niki did her masters at the Laban School and her doctorate at Middlesex Uni. She finished her PhD, raised two lovely children -- Amy and Robin -- and lived in the west country with her kids and husband Chris.

Chris sent through an email with news of her passing. The sad message arrived in my inbox an hour ago. Despite my numb feelings, his words in part made me smile. "Happily, Niki was doing the things she loved most, right to the end," he wrote. "Even dancing on the moor with dance friends from Coventry last Thursday."

I will always think of Niki dancing.