Chita
November 8, 2010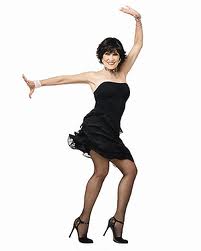 The newly-reopened Venetian Room at the Fairmont Hotel was completely packed for Friday evening's one-night-only performance by Broadway icon Chita Rivera. Bay Area Cabaret, the organization under whose umbrella the concert was taking place, was forced to turn people away.

And understandably so: The triple-threat stage diva displayed heart-palpitating emotional range in a show whose musical offerings ranged from songs from Westside Story to Bye Bye Birdie to The Kiss of the Spider Woman. Rivera moved like someone a fraction of her age. And her voice, if not quite as melodious as it once was, delivered the messages of the songs with a throaty and rich lyricism that made them even more meaningful than they might have otherwise been.

If I have even a fraction of the energy and joie de vivre that this consummate performer possesses at the age of 77 when I'm approaching her years, I'll count myself exceedingly lucky.