The Joy of Singing Badly
August 4, 2010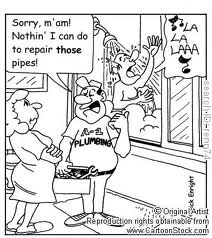 Since 1993, the Oakland Symphony Chorus has organized a really terrific summer singing program. Every Tuesday evening in July and August, the Chorus invites venerable local choral directors to lead members of the public in singing through masterworks of the classical repertoire accompanied by piano. The "Summer Sing-Ins" take place in a church in Oakland. Anyone can attend and attendees pay $10 for one event (or $50 for the entire six-evening series). The fee includes borrowing a score and intermission snacks.

I attended the event for the fist time last night and had a lot of fun. Like most classical music programming around here, the "Sing-Ins" attract a crowd of mostly white people aged 50 and above. I dream of a more diverse audience for this type of cultural happening. Still, people threw themselves at the Bach Magnificat and the Mozart C minor Mass with aplomb. And the conductor, Buddy James, (a professor of music at Cal State East Bay,) did a fine job of keeping us all on track, even though most of the time our heads were buried in our scores.

The singing was pretty rough -- most of us were sight-reading through the pieces after all. But polish wasn't the aim of the game. The joy of being in a room with so many people sharing this amazing music was all I needed. How often do most of us get to sing these works? Rarely. And, more to the point, when do us choral types get to sing through all the solos? Never.

One of the highlights for me and the friend I was with was singing through solos that were completely out of our ranges. My friend did a wonderful job singing the glorious soprano solo at the start of the Mozart in his lovely falsetto. And I enjoyed growling my way through a bass solo in the middle of the Bach.

The Summer Sing-Ins are coming to an end for 2010. There's only one left, in fact. Next week, Lynne Morrow, director of the Oakland Symphony Chorus, will put the public through its paces on the Verdi Requiem. Not to be missed.

In other news: San Francisco City Chorus is doing sightsings this summer of choral pieces. Tonight is Brahms Requiem, next week, Haydn and Mozart.