Two Great Books about Silent Film Music
July 13, 2010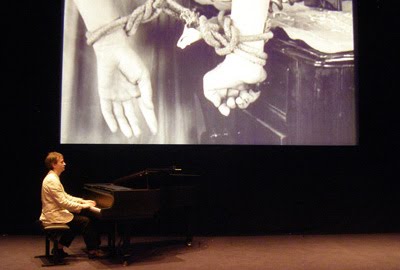 I'm preparing to present a panel on composing and performing music for silent films for the San Francisco Silent Film Festival this Saturday. The program, which is called "Variations on a Theme" and starts at 12 noon at the Castro Theatre, features some of the world's leading silent film music people and ensembles including pianists Donald Sosin and Stephen Horne, organist Dennis James, the Mont Alto Motion Picture Orchestra, the Alloy Orchestra, and musician and composer Matti Bye.

I've been having a fun time delving into the subject. Who knew that the music of famous operas greatly influenced the early film music repertoire or that many people who were drafted to play the piano to accompany silent movies back in the early 20th century could barely sightread and were in general pretty unremarkable amateur players?

Here are two books on the music of silent films which should be required reading for anybody interested in finding out more about this area of musicianship: Silent Film Sound by Rick Altman (Chapters 13-17 cover music specifically) and Musical Accompaniment of Moving Pictures: A Practical Manual for Pianists and Organists by Edith Lang and George West. The book is available free online here.