Multiple Campuses
July 21, 2010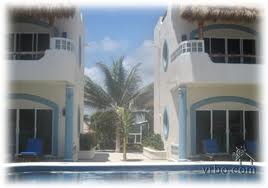 Someone from an art museum in San Francisco contacted me about doing a story about the fact that the museum has two campuses. Perhaps I'm missing something but multi-campus arts organizations don't seem like a particularly unique thing. I can think of several such institutions in the Bay Area right off the top of my head -- The Fine Arts Museums (the de Young museum and the Legion of Honor), Intersection for the Arts (which now has a new wing in downtown San Francisco in addition to its home-base in the Mission ) and The Marsh (which has a campus in The Mission and in downtown Berkeley).

Further afield, to name just two examples, there's MOCA in Los Angeles which has three locations (MOCA Grand Avenue, the Geffen and the Pacific Design Center) and the Met in New York which has its main uptown Manhattan location and The Cloisters further north.

In short, I'm not sure where the story is in all of this. Or am I missing something?