Shanghai Buddha
May 12, 2010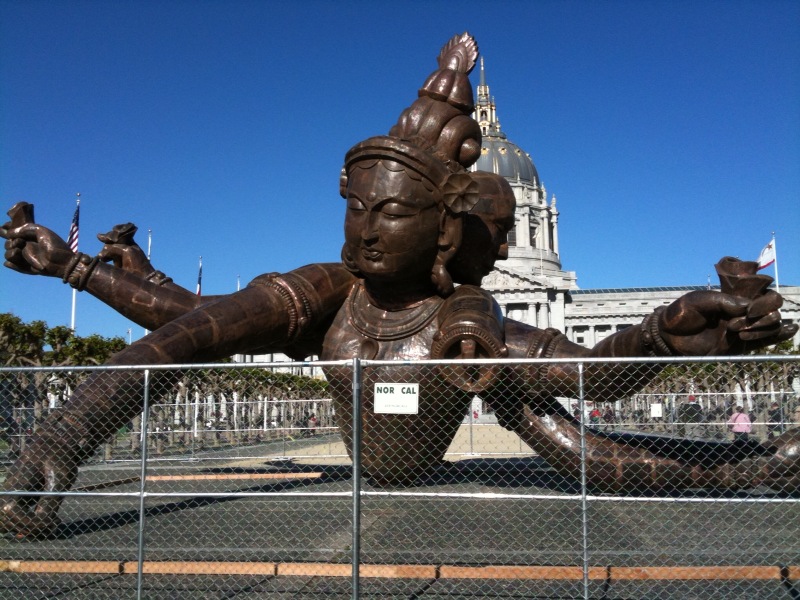 As I write, a giant, three-headed, three armed bronze Buddha statue is being dedicated by Mayor Gavin Newsom at the Joseph L. Alioto Performing Arts Piazza, located across the street from San Francisco's City Hall.

I went to look at the copper welded sculpture, which at that point was still encased behind a protective wire fence, yesterday morning. Against the blue sky, Chinese artist Zhang Huan's Three Heads Six Arms (2008) makes for an awesome sight.

The piece weighs 15 tons and measures 26 feet tall by 60 feet long. One of the most impressive things about it is the way in which it appears to look at you and reach out to you from all directions. As a work of art installed to mark the spiritual and cultural ties between San Francisco and its sister city of Shanghai, the Buddha perfectly symbolizes a 360-degree world-view and far-reaching partnership between the two places.

The piece is on loan from the artist and Pace Gallery in New York through 2011 with the potential for an extension.