Purifoy's Playground
May 25, 2010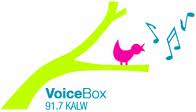 The environmental sculptor Noah Purifoy moved from Los Angeles to the desert in 1988 and set about creating one of the most surreal and startling sculpture parks I have ever seen. The park is located on a 2.5 acre site at Joshua Tree. To get to the remote location, you have to drive down some dirt roads and follow several hand-painted signs carefully. But the journey is well worth the trek to the back of beyond.

The park contains more than a hundred of Purifoy's works made mostly out of scavenged and donated materials. From a distance, the site looks like a dump, with piles of trash bleached white in the sun. Up close, though, it's an artist's playground packed with surprises. Many of the pieces on display, which visitors can roam around freely, are abstract constructions made out of anything from tattered old paperbacks to old toilet seats. Some, such as an enormous executive desk toy made of a metal frame, ropes and bowling balls, are whimsical and display the artist's sense of absurdist humor.

My very favorite work on display is a small but perfectly formed theatre fashioned from old pieces of mouldering wood. The theatre looks like it can hold an audience of 20 or so. There are two sets of covered wings which performers can walk along by the sides of the auditorium to get to the stage. The stage itself is only slightly raised off the ground. It's a delightful spot. It would be fun to view a show there.

In fact, the entire park would be a great venue for a large-scale performance art piece. I'm not the first person to have thought of this -- according to the friends I visited Purifoy's site with, various groups from LA have created performance pieces around the artist's sculptures.

A site like this could only exist in the hinterlands. Anywhere else and the artist would be subject to all kinds of tedious rules and regulations. As bizarre as the sculpture park is, it very much fits into the landscape. The junk feels weirdly organic.