A Resource-Savvy Way To Build Audiences
November 9, 2009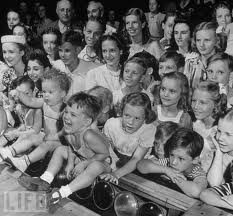 Arts organizations try many different tactics to get young people through their doors, from offering low-cost tickets and organizing party nights with DJs to doing in-schools programs and partnering with other organizations that are more closely tapped into youth culture like capoeira clubs and skateboarding stores.

SF Playhouse has come up with what seems to me like a particularly straightforward way of inspiring the next generation of theatre goers. The company's new "Rising Stars" program provides sophomores and juniors from five different schools the opportunity to each see four plays from SF Playhouse's 2009-2010 season.

The funding structure behind the program makes a lot of sense: A group of SF Playhouse's regular subscribers (around 75 of them at the moment) each pledged an extra $100 on top of their annual subscription fees to cover the cost of one student's four tickets. In addition, the program director (SF Playhouse Lindsay Krumbein, who donates her time to the project) provides curricula for pre- and post-play lessons that focus on anything from theatrical devices to theme to set design.

The first group of students - from Impact Academy in Hayward and School of the Arts (SOTA) in San Francisco -- attended a performance of SF Playhouse's World Premiere The First Day of School on October 27. In addition to Impact and SOTA, Jefferson (South SF), Oakland School for the Arts, and Oakland Tech will join the program this year.

After each show, the students are expected to write a letter to their donor describing their experience with the play. At the end of the year, participants will all meet when the theatre gathers everyone together for a closing celebration. The company's goal is for each student to then take part in a second year of Rising Stars, seeing a total of eight plays in two seasons at SF Playhouse. The company hopes that the project will motivate the young people to develop a personal interest in theatre and seek out additional opportunities for theatre attendance and participation.

SF Playhouse producing director Susi Damilano told me the following about the impetus to start the program and the impact so far: "We started the program because we love kids. I have lots of nieces highschool age and none have gone to theatre before we began ours. And they LOVE it! We have been wanting to find an affordable way to get a program going and finally realized subscribers might be interested. Then came Lindsay who is donating time to put structure around the program. We hope to find grants to pay her, fund bart for the kids, and even increase numbers. The kids were so joyful, it was worth every penny."

Whether the students on the program end up being regular theatre goers remains to be seen. The SOTA students are already arts-centric, so I guess SF Playhouse already has a willing audience. But what personally appeals to me about this program is that it seems highly sustainable. The company is already producing high quality work and the funding model is simple: it draws on an already-established subscriber base and asks those subscribers to chip in a reasonable amount of money - 75 subscribers at $100 apiece generates $7,500. The theatre normally charges $40 per ticket, so the program covers close to 200 tickets, which is a good start. Given the paucity of arts education in schools around here right now, Rising Stars seems like it couldn't be more timely. It would be great to see other arts companies that have strong, established subscriber bases following SF Playhouse's lead.