Bravo Gustavo (hic!)
October 9, 2009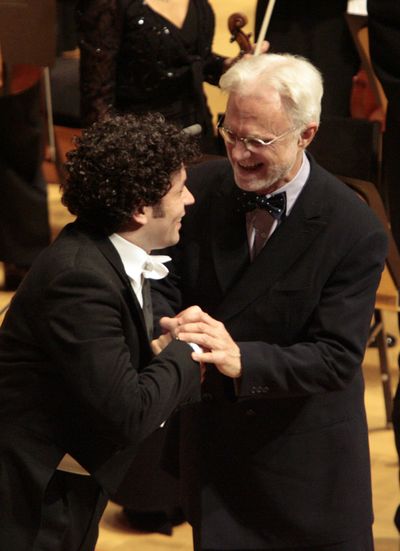 It's been a fiendish day what with hangovers and three hours of sleep to contend with. On the positive side, these signs point to the fact that Gustavo Dudamel's debut at Walt Disney Concert Hall as the Los Angeles Philharmonic's new music director last night was a raging success.

I was especially impressed with the world premiere of John Adams' City Noir, a blazing symphonic work which does nothing if not bring a looming metropolis to mind in all its gritty, engulfing splendor. I was breathless by the end of the piece.

I need to go nurse my hangover, so on this occasion, I'll cop out of writing anything substantive about last night's music and festivities and leave it to the inimitable Mark Swed of the LA Times instead.